RealismIsRandom

Maya, Tool, Python, Maya Python API 2.0, Qt4/Qt5
Result: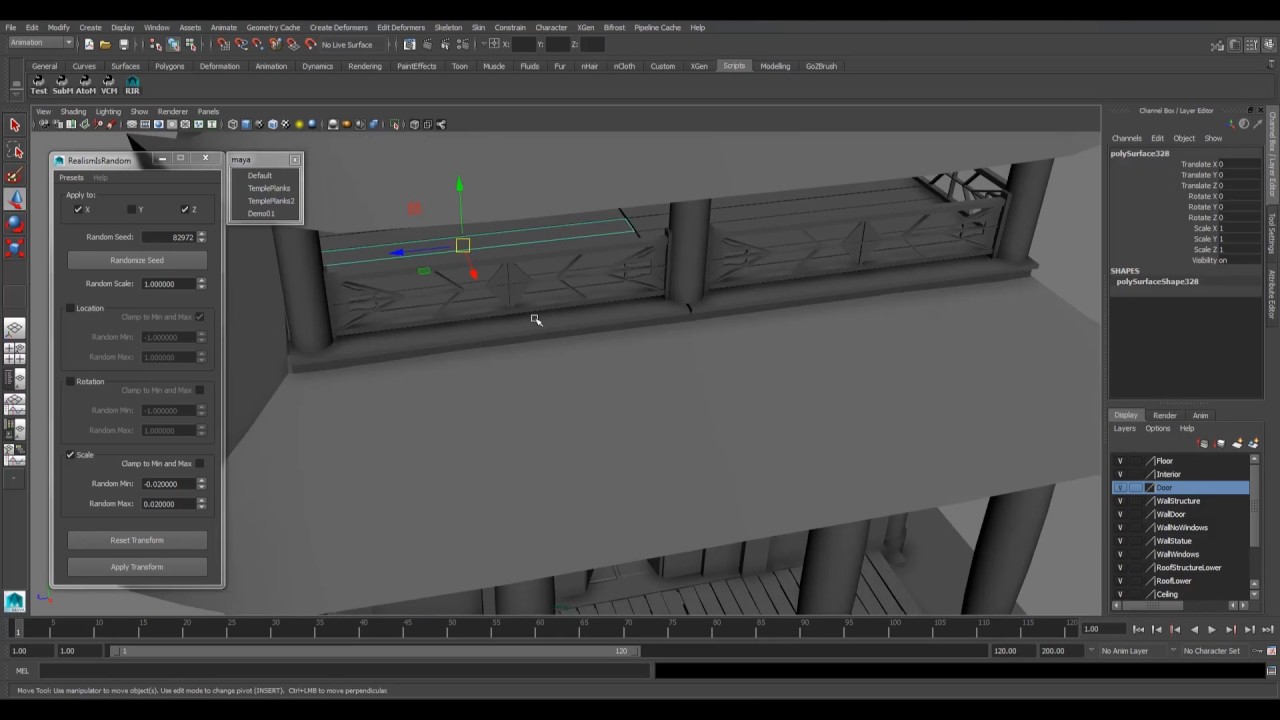 This is my second tool for Maya. It works in Maya 2015 and 2017. It applys random transformations to the selected objects.
Goal:
I created this tool while I was working on the blockout for this temple and noticed that it would be very, very tedious to reposition, rotate and scale the planks and floor tiles by hand to make it come to live and create a weathered look. So the idea for this tool came to life.
As I wanted to challange myself I tried to use exclusively the Maya API 2.0 and as with my first tool, use QtDesigner and PySide for the UI again. In addition to that, I wanted to try myself at a preset saving and loading system which turned out to be not as difficult as expected and it works like a charm.
Download: